The best gift I ever got was from my nieces Sarah and Lucy. It arrived one Christmas in a brown, A4 envelope.
"Open it, open it!" they urged.
An invitation to spend a girly day with them. Wow… I was thrilled.
"You used to have us to stay and take us on Midnight Adventures." they explained. "So now we're taking you out."
For 'Midnight Adventure', read, 'marched them up Killiney Hill in the dark'!
I was touched. The girly day had horses and manicures, massage, tarot plus plenty of laughter and chat. Pure, fabulous, out!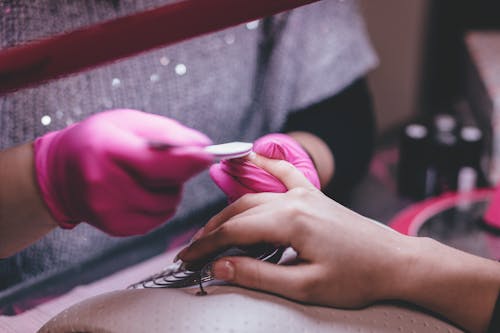 They're both parents now and, when the weather was warmish, and visitors allowed, they each came to visit.
Lucy came with Ollie and Ben, one Sunday when partner David, and eldest son Jacob were away on boys' business. We sat in the garden. Ollie is three and a bit. Tall for his age, serious. He stands still at the table and sizes us up. I find myself hoping I come up to scratch.
Ben, at eighteen months, views us from the safety of Lucy's knee. He too takes stock, it doesn't take long. He wriggles down and goes off at a trot. We have a pond. We three adults swivel our chairs to keep him in view. He discovers a path made of stones. He grabs a stone, throws it into the pond and laughs at the splash. He grabs another stone and another. This could go on for a bit.
I quarter-fill a bucket and set it beside the stones. Ben's in like a shot and splashing away. Ollie decides to join him. There's potential for squabbles. I fill another bucket and place it near the stones at the farther end of the path. Ollie's in. They splash and splash and splash and splash till the water's is too full of stones to splash any more. They take out the stones and start all over again. And again, and again, and again, and again.
It left us adults free to laugh and drink tea and eat cake and babble on about shoes, and ships, and sealing wax, and cabbages, and kings with occasional breaks to help the boys with de-bucketing stones. Everyone happy and well. Great chat, great fun. A highlight for me.
STONES AND WATER… WHO'D HAVE THOUGHT?
A week or two later Sarah arrived with partner Darragh and their two girls.
Chloe and Mia are old enough to sit politely, have a drink and join in the conversation. But adult conversation is boring and they soon slip away. They explore the path of stones that goes through the flower beds. They squat and stare into the pond. They throw in the odd leaf. They examine stones. They watch bees diving into the purple flowers of the Echium spike. They check behind the trellis and discover the Secret Garden.
Well…, on that afternoon, that's what we named the bit behind the trellis. It makes our garden sound huge. It's not, it's just full. But, even in our little space, Chloe and Mia could entertain themselves for the whole afternoon. With the occasional break for a biscuit, or maybe a drink .
We adults laughed and told stories of Life, The Universe, and all that. What a great afternoon! All of us healthy and happy. Another highlight.
HOW LUCKY AM I TO HAVE NIECES LIKE THIS?
Please click LIKE.
Feel free to REBLOG
Feel free to SHARE
I'd love you to leave a COMMENT
And if you click on FOLLOW CATHERINE I'll be thrilled.